Everyone knows the practical ziplock bags. Now Megagadgets has them as well, but made of Glas!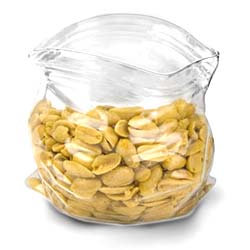 Our friends from Fred Design are purely awesome when it comes to designing new gadgets. One of the best examples for this awesomeness is the Unzipped Glas. It's an open ziplock bag made of glass. Who doesn't use these. We know ziplock bags from our everyday lives: in school, at work,at the beach, so almost everywhere… In school you have your sandwich in it, at home you have all your frozen goods in it, cereal or anything you can think of. Well in this case you have a ziplock bag, frozen in time. This Bowl makes an excellent addition to your desk or to your kitchen. Surprise your friends with this ziplock bag made of glass.
The Ziplock glass is not only there to keep your M&M's save, but you can also put a plant in it and show off your flowers. Think out of the box a bit (or should I say out of the bag) and be creative! You never know, maybe someone will have their goldfish in the Glass Ziplock! We at Megagadgets do not recommend doing so, we love animals, so don't.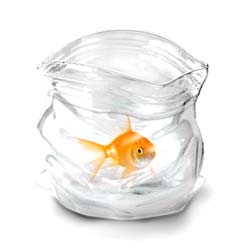 Features Unzipped:
Unzipped by Fred Design
Glass in the shape of an open ziplock bag
Material: Glass- Size: 12 x 12 x 12 cm
Perfect present
Write Your Review