Nite Sticks: These light sticks will remain 10 to 20 years! Throw away those batteries, because with this luminous rods, batteries are unnecessary.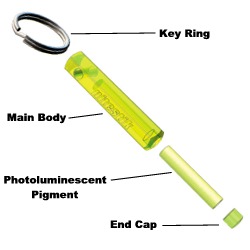 The Nite Stiks are simply brilliant! The Nite Stiks shines like glow sticks,and these special glow sticks have a life expectancy of 10 years.The Nite Stiks need no batteries, chemicals or other energy sources. The Nite Stik is attached to a keychain ring, so you can hang the Nite Stiks on your keychain, backpack or your pocket. The Nite Stiks are super handy in the dark when you are searching for your keys. The Nite Stiks are great to make your cat or your dog more visible. Attach the Nite Stiks just on to the collar of your dog or your cat. The Nite Stiks not only look cool but are also practical and waterproof.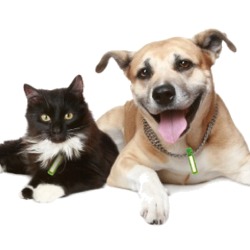 The Nite Stiks are small, super lightweight and water resistant to 30 meters.The secret of long life of the Nite Stiks is a phosphorus / tritium mixture. So when you light up the Nite Stiks it must be dark. So forget about conventional light sticks that light up for just a few days, order the Nite Stiks today! The light sticks are available in many great colors.
Features Nitestik:
Last up to 10 years!
Keyring included
Available in 6 colors
Write Your Review