Hang the Fire Stash to your keychain and take this mini lighter literally everywhere you go!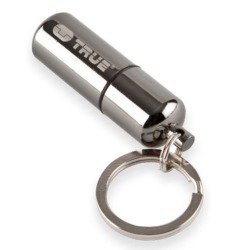 From now on your keys at hand is as standard to you as a lighter! The Fire is in fact a mini Stash lighter with a ring so you can easily attach it to your keychain. The compact Fire Stash is 100% waterproof and super convenient. The lighter is refiillable and works on regular lighter fluid.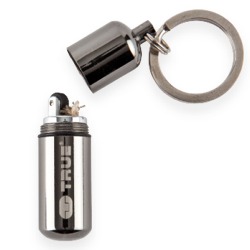 Of course, this mini lighter is not only ideal for people who smoke, but this mini lighter can also be very handy in emergencies, for spontaneous barbecuing or just simply when you want to light a candle. You are probably thinking "why do I need such a small waterproof lighter, but believe me, a lighter is more useful than you think! Moreover, this fun gadget made​​by True Utility what stands for extremely good quality and durability.
Features Fire Stash:


Suitable for your keyring
True Utility
Uses standard lighter fluid
Refillable
Write Your Review